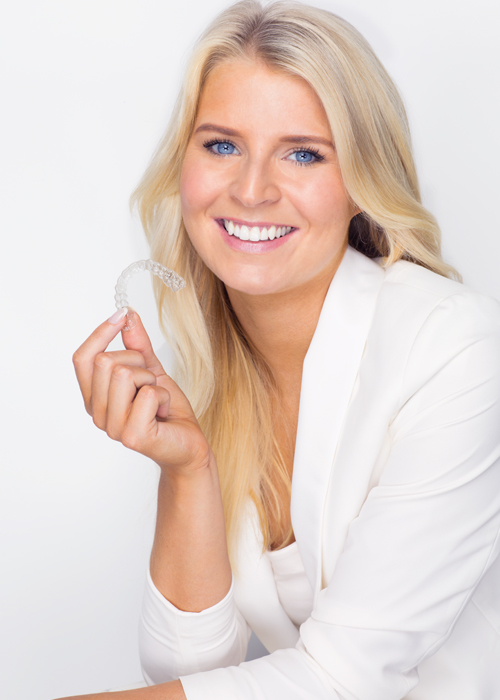 Orthodontic retainers are important after braces, Invisalign, and other orthodontic treatments are finished.
At our office, tooth retainers are included as part of your treatment. We want your bite and smile to stay just as perfect as the day your braces come off. We offer several types of retainers depending on the type of treatment that you have completed. Since each orthodontic case is unique, each retainer is also designed specifically for you!
Types of Retainers We Offer:
Clear, invisible retainers
Permanent, fixed wire retainers
Removable Hawley retainers (a combination of wire and acrylic in TONS of colors)
Nightguard retainers (for grinding and clenching)
Mouthguards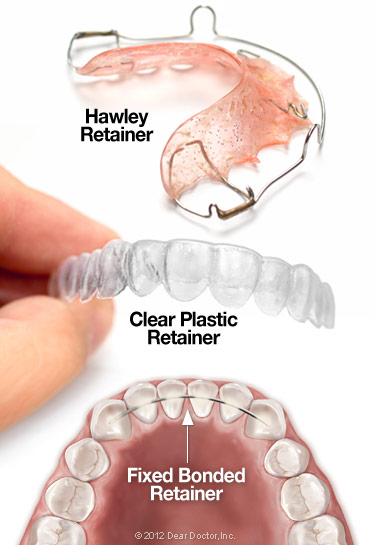 How long will I have to wear a retainer?
Orthodontic retainers are essential to keep your teeth straight after you finish treatment with braces or Invisalign. Our office's policy is "nighttime for lifetime." While you will probably not wear the same retainer for the rest of your life, it is the best way to ensure that your teeth will not move. The most important time to wear your retainer is in your teens and early 20s. Even though you may not think you are growing, your jaws continue to grow and your teeth can move.


What if I lose or break my retainer?
After you finish your braces or Invisalign treatment, we will take a digital scan of your teeth. This scan is kept on file in our office for 10+ years. If you lose your retainer or need a new one, we can 3D print a model of your teeth and can make you a new retainer.


Have more retainer questions? Need a new retainer?
Give us a call today for your free consultation. No referral needed! We are happy to walk you through all of the retainer types and options. Even if you did not have braces or Invisalign at our office, we are happy to help you with all your retainer needs.


Photos courtesy of the American Association of Orthodontists.
Contact Information
Vac Orthodontics
482 Mercantile Place #104
Fort Mill, SC 29715
(Springfield Town Center)
Hours:
Mon-Fri- 8 a.m - 5 p.m